Assetsoft is a team of like-minded individuals who specialize in tailoring and integrating software systems for clients of: property management, asset management, and construction. With a combined set of 30 years of professional experience in the industry, we're committed to delivering end to end management to firms with complex needs.
We offer a high degree of business intelligence along with a sound foundation of consulting and solution design for our clients. Here at Assetsoft we strive to be the pioneer in leading technologies such as machine learning, data analytics and IOT systems for real estate. It is our mission to become the technology services provider of choice for real property enterprises everywhere. 
The Assetsoft team aims to solve our client's most difficult technology and business process challenges with our industry expertise. We currently operate in North America, Europe, Asia, Africa, and Australia. Our team, composed of experienced project managers and technical experts, offers you services based on in-depth industry knowledge and technological know-how. Assetsoft works with multiple industry ERP systems including Yardi Systems, MRI Software, Constellation Home-Builder Systems, and Argus Software, as well as leading enterprise solutions such as Salesforce, Zoho Suite, UiPath, K2 and SharePoint. 

Our
Boundaries Are Limitless
WE SERVE CLIENTS ALL OVER THE WORLD
Assetsoft currently operates within a subset of channels such as: commercial, industrial, social & affordable housing, along with public housing to even residential real estate. With our digital workflow integration, we can deliver our services in an effective and efficient manner, creating a work environment that brews results. Our team has the expertise to guide our clients in any sector within real estate, and is not limited but focused in the sectors listed. No matter which market your business may compete in, Assetsoft does not change your business to work with the software - instead we make the software work for your business.

We Offer
a Compre
hensive Suite of Services Across the Value Chain
Assetsoft provides a comprehensive catalog with the necessary solutions your company needs to ensure its operational efficiency. From advisory to outsourcing services, we cover technology selection and implementation as well as back office tasks.
We tailor our services to make sure your company gets the best solutions and strategies for its own goals, needs, and conditions.
Assetsoft has resources to serve any and all types of clients. We take pride in the work that we do, and in-still the values of practical innovation, client service excellence and technology leadership in all members of our team. Here are a few of those stories from esteemed clients.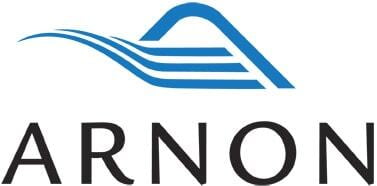 Robert McKee


​Director of IT Services



"Assetsoft has been able to deliver custom work and to provide alternative fixes to deficiencies within the Core Voyager 7S that Yardi could not resolve. I can trust that Assetsoft will always deliver on their promise to give me a solution that fits my business and have these solutions implemented in record time. Assetsoft has been a valuable addition to Arnon's team."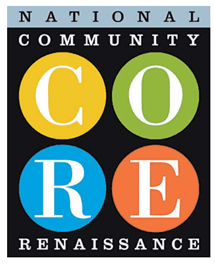 Rebecca Machain


​Financial Analyst
"Assetsoft was a pleasure to work with. They were constantly communicating with my team and me to make sure all of our questions were addressed. They are very professional and very efficient in their work. I appreciated the helpful attitudes of all of the staff involved and their product has saved us many man-hours and will continue to provide time and money savings for our company. We will definitely be looking forward to working with them again in the future."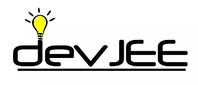 Kathirvel Kumararaja
​

President Operations



"We have been using Assetsoft's services since 2014. Their team's industry knowledge and technical skills helped us gain some very critical insight into our customer's business. We are certainly impressed with their ability to work on latest technologies with such an ease."

Assetsoft offers many rewarding career paths for people looking to excel within the technical side of the real estate industry. We are experts in consulting, IT system integration, and delivering results for our clients. We currently do take on students from universities globally through our student recruitment program.
Our team will ensure that our new on-board members get the training and guidance that they need in order to excel in their role. The company culture allows for growth within our team so that people of all walks of life can excel through their roles at Assetsoft. Our team has consultants at hand ready to train and inform the next generation of business professionals on solution design and implementation, along with integrating advanced methods to create efficient pathways for firms to utilize.